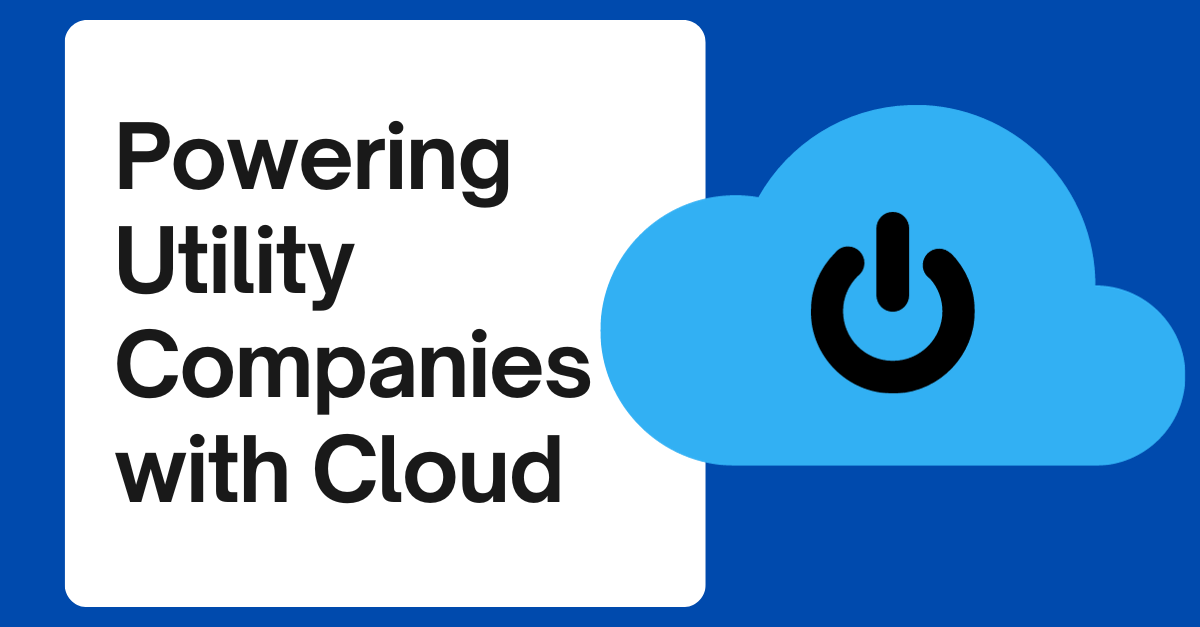 October 9, 2023
Powering Utility Companies with Cloud Communications
In today's fast-evolving world, communication is the lifeline of any organization. For a Georgia-based power company serving over ten counties, providing reliable electric energy services was only part of their mission. They also aimed to enhance the lives of their community members through various initiatives. However, they faced challenges such as unreliable service, complicated connectivity, and a lack of robust disaster recovery plans. That's when they turned to CT Solutions for help.

With a revenue of $27.5 million and a history dating back to 1936, this member-owned electric cooperative needed a partner who could understand their unique needs and swiftly provide solutions. CT Solutions stepped in to address their challenges head-on.


The Communication Challenge
Traditional communication systems, with their limitations and complexities, can hinder a company's ability to innovate and respond swiftly to market demands. Many businesses still rely on outdated on-premise systems, which are not only costly to maintain but also lack the agility required in today's digital era.
Additionally, the challenges posed by constant connectivity issues, reliance on multiple disparate systems, and inadequate disaster recovery plans can impede productivity and hinder growth prospects. It's clear that a new approach to communication is needed to overcome these obstacles and drive progress.
The Evolutionary Leap with CT Solutions
CT Solutions offers a transformative approach to communication that can revolutionize how companies operate and evolve. For this particular power company, diving into the solution below was how we drove positive change within their organization:
1. Streamlined Communication
Our modern communication solutions consolidate multiple systems into a single, cohesive platform. Say goodbye to the headache of managing disparate systems and welcome a streamlined, unified approach to communication. By simplifying your communication infrastructure, we empower your teams to collaborate more effectively, improving overall productivity.
2. Reliability and Resilience
Unreliable service and constant connectivity issues can be a thing of the past. Our solutions, like RingCentral's cloud platform, provide a robust and reliable communication backbone. With built-in failover capabilities, you can ensure uninterrupted service even during outages. Your company gains the confidence to provide consistent services to your customers.
3. Cost Efficiency
Transitioning from on-premise hardware to the cloud can lead to significant cost savings. Say goodbye to the expenses associated with maintaining aging hardware and the complex licensing agreements. CT Solutions helps you optimize your communication budget by identifying unnecessary commitments and reinventing your plan.
4. Future-Proofing
In today's fast-paced business world, adaptability is key. Our solutions are designed with scalability and flexibility in mind. As your company evolves and grows, your communication infrastructure can effortlessly scale with you. There's no need for complex, time-consuming system overhauls; instead, you can embrace change with ease.
5. Hands-On Experience
We understand that change can be intimidating. That's why we offer a "Try Before You Buy" approach. Before implementing our solutions, we conduct a full installation and provide a trial period. Your teams get a hands-on experience to ensure that the solution is user-friendly and aligns with your company's specific needs.
The CT Solutions Difference
CT Solutions was founded on the principle that communication should be both effective and partnership centric. We prioritize your interactions and take the hassle out of improving your communication infrastructure. Whether it's structured cabling, cloud migration, contact center deployment, or systems integration, we're here to provide personalized, partner-led solutions.
Click below to check out the full case study for this story above.