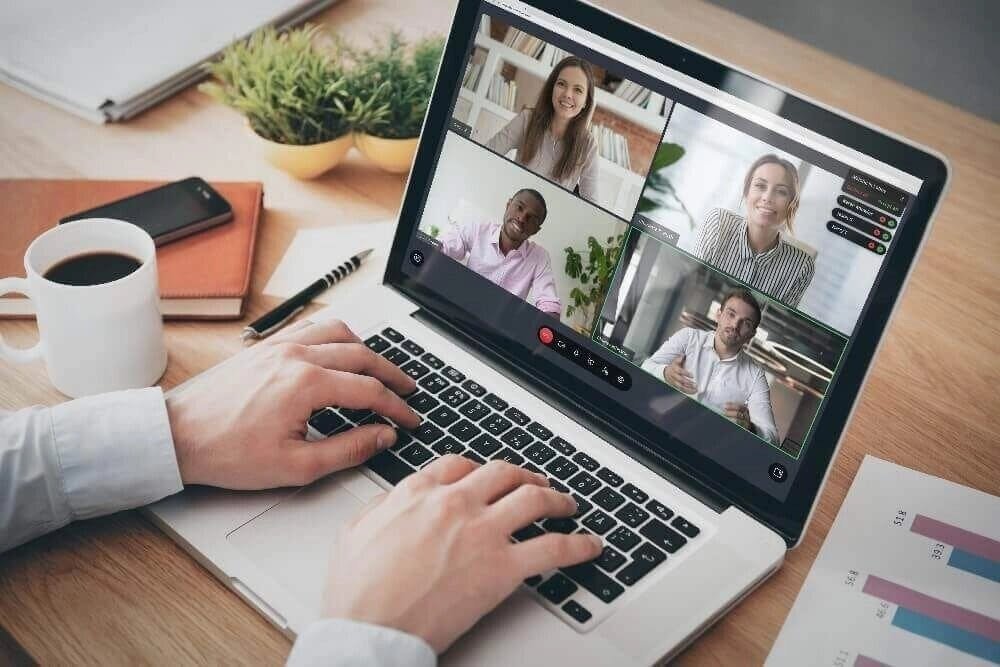 April 2, 2020
The Power of VoIP and How It Can Benefit A Business in Times of Quarentine
The ever-evolving state of communications technology is something to be excited about, especially during difficult times like the pandemic we are currently experiencing. Crises in all forms, from financial to political to even health crises, can have an incredible impact on our day-to-day activities. Yet, we should not fear the negative impact and instead should focus on the opportunities they may bring.
With the coronavirus outbreak, many businesses are investing in newer and faster ways to communicate outside their office.
Employees now, more than ever, need a way to connect and continue their day-to-day activities, as well as to rely on services such as fast internet connection to communicate with each other. VoIP unites them both.
In this article, we will explore how, even during this pandemic, your business can benefit from using VoIP technology and improve daily activities and overall communication with employees and clients.
First: What's VoIP?
VoIP or Voice over Internet Protocol (also known as IP Telephony) is a modern technology system that allows you to call over Local Area Networks (also known as LANs) or through the internet.
Unlike regular phoning where the voice is transmitted through circuit-switched networks, instead, with VoIP, our voice (and videos, audio, etc.) gets transformed into little packets of digital information, known as data packets.
This data (or Internet Protocol) packets are transmitted through a packet-switched network, where it is encoded and transmitted as fast and originally as possible to deliver it through the internet to any source available.
As mentioned, there are several opportunities for businesses to harness the power of VoIP Systems to achieve success, even under the current extenuating circumstances.
VoIP Systems: The basics
This revolutionary and powerful technology has the potential to change the entire world's phone systems. Major carriers here in the United States are already implementing several plans to get involved with it.
Acknowledging the impact of COVID-19, VoIP business systems combine all types of communication: voice, data, video conference, wireless connections, instant messaging, and other tools and applications that are now managed together through a very sophisticated system.
Understanding the need for businesses to continue operations but also adapt during a very fluid situation, we offer you five main advantages that your business will experience when using VoIP Business systems.
5 Advantages of upgrading your Business to VoIP Systems
Cost

At this moment, when significant investments may be put on hold due to the uncertainty of this pandemic and its impact, it is essential to understand that the costs of setting up VoIP in your office or home are generally less than operating a traditional phone system.

Taking into consideration that VoIP works with your internet connection, there's no need for any other bill. You will only deal with one payment, one bill, and one account for your internet and phone.

Flexibility

Unlike what you might have thought, a VoIP network is very flexible. With your traditional private phone network, there's a limit on how many phone lines you can add within the network and system.

Now more than ever, with VoIP, your only limit is your bandwidth. You can connect thousands of phones, as long as your band allows it.

Accessibility & Connectivity

With a VoIP system, it doesn't matter whether you're calling from home in Miami, your office from Singapore, or another city, as long as you have an internet connection, you will be able to communicate.

The coronavirus pandemic has taught us that as long as we have the internet, we are connected. All you need is a broadband account (that you can get when you set up the VoIP system).

Quality

Maintaining quality over quantity has always been important to most businesses, and when it comes to preserving operation away from the office, this is a key motto. All you need to have is a good bandwidth, reliable internet connection, and a pair of headphones or speakers to experience a voice quality as good as, if not better than, the one you get with a traditional phone connection.

Expansion & Sharing
Understanding our current reality, working from home has become our new normal. VoIP offers a wide selection of features that you already know, such as voicemail, caller ID, call forwarding, call waiting, three-way calling, and conferences, all at no extra fees.
Sharing data and expanding the overall reach of your business has never been easier. Data sharing and sending documents and pictures are also included while you're having a conversation.
All of these features will help you achieve a more integrated and flexible schedule when it comes to meetings, allowing them to be easier, more functional, and faster than before.
Upgrade today – VoIP Systems
As mentioned, the way we work has been changed forever. With the communication trend toward VoIP phones, more businesses are looking to IP-enable their daily business communications without paying a fortune.
Here in Miami, CT Solutions provides installation and training with all business communication solutions that we offer. Contact CT Solutions today for more information or request a quote.