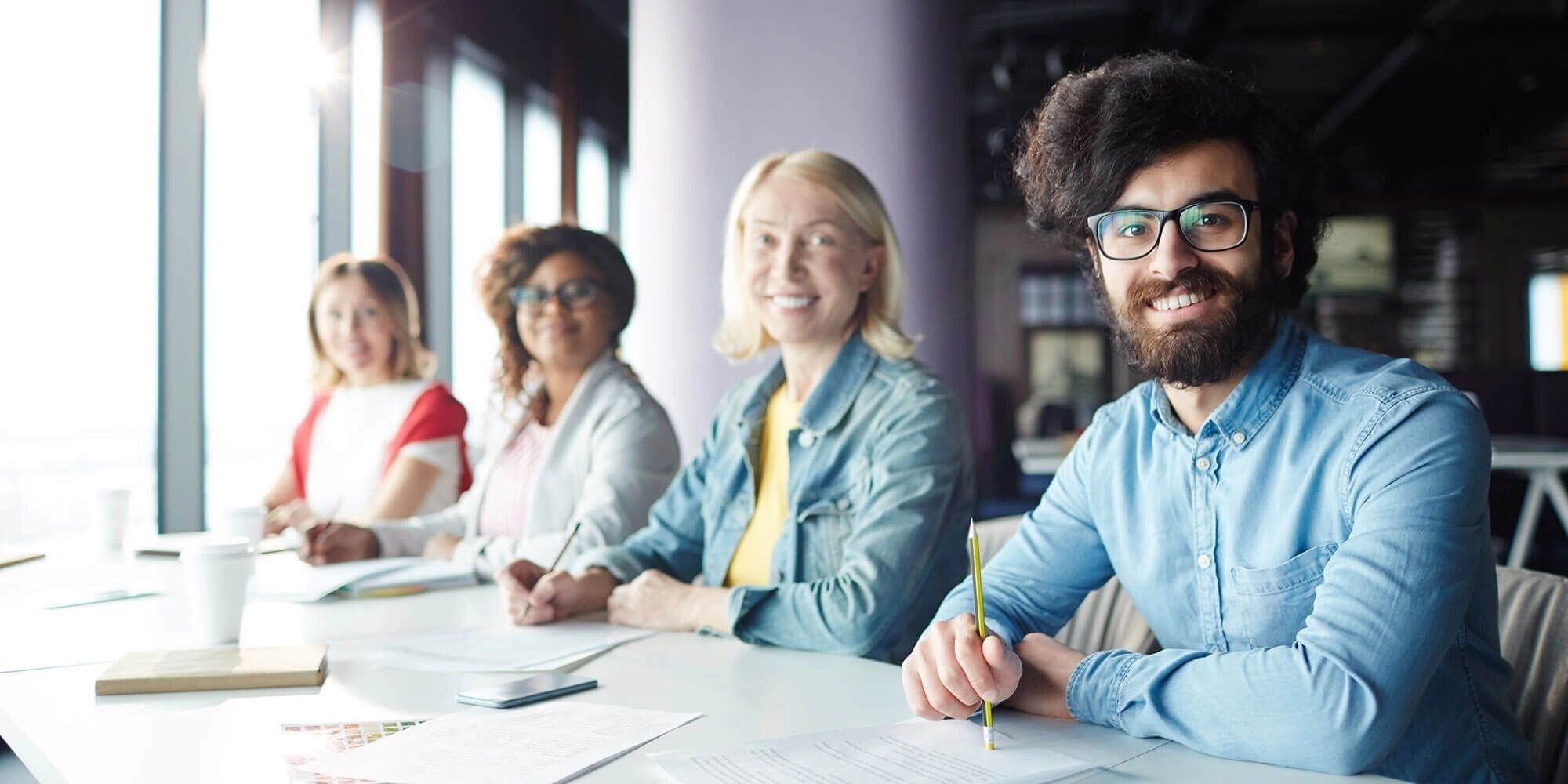 November 8, 2019
The Quick and Easy Manual to using the Mitel 5330 IP Phone
Manuals are long, complicated, and can take up a considerable amount of time to read—not to mention actually getting our phones or whatever device we're setting up ready to work.
We want to give you a quick and straightforward way of understanding the complicity of the 5330 IP Phone manual Mitel has gladly made for you.
Let's get to know the product first.
The Mitel 5330 Phone provides similar features to the Mitel 3000 Future Phone. It can even be connected to the Mitel 3000 system or via the internet. Either way, you will benefit from the same functionalities.
Get your Mitel 5330 and get a good look at its components:
Handset
It is used to speak in calls. If using a headset or speaker mode, it is not necessary to communicate.
Handsfree Speaker
Enables hands-free communication and music as background.
Feature Keys and Softkeys
Offers 24 keys that can be self-labeled to each user's personal needs like speed dial.
Navigation Page Keys
These keys allow you to go back and forth on your phone, from contacts to the home page.
Keypad
Used for dialing.
Fixed Function Keys
Message: Used to receive notifications and check voicemail.
Transf/Conf: Sets out to have a conference call with two or more parties or transfer the call to another.
Hold: Puts the call on hold.
Redial: Recalls the last number dialed.
Cancel: When navigating the screen, it takes you back to the home page — used to end a call.
Settings: Presents the menu for your phone's features.
Speaker/mute/volume
Gives you volume options for both the handset and/or speaker.
Message Indicator
Notifies whether you have an incoming call or message in your voice message.
Display Screen
A high-resolution screen that provides viewable information.
How to Set Up Your Phone:
Three steps must be in place to ensure we are working before your Mitel 5330 IP phone is functioning correctly.
Broadband Module
For the IP phone to work properly, please
Connect the Mitel 5330 IP Phone.
Program the Phone
The Features Most Frequently used for the Mitel 533O IP phone:
Answering Calls: Lift the handset and hit the speaker, muting, or answer the call with the hands-free mode.
Placing Emergency Calls like 911.
Calling your coworkers internally
Outgoing calls
Redialing
Transfer calls to other extensions: redirect your calls to another extension, use the menu button to redirect calls to a voicemail, to block, or to activate do not disturb mode.
Placing conference calls
Viewing and responding messages
Clicking the DBD (do not disturb) button, is used very often.
Placing page announcements (after the tone, make an announcement and then hang up)
Maintenance and Repair:
If your phone needs to be repaired due to malfunction or damaged phone, please contact Mitel directly to correct or change the item.
To maintain your phone, be aware of the following:
Power Requirements:
Make sure to connect your phone to the proper power outlet before turning it on.
It needs a centralized power outlet, NOT the 48-volt DC ethernet adaptor.
Use an uninterruptible power supply (UPS), as in the case that your phone is plugged in and the power fails, this will protect it.
Software Requirements:
Your IP business phone will require occasional software updates when necessary. Your Phone is configured to update its software automatically.
If you have any doubts or questions, contact your provider.
Basic Safety precautions:
Do not use near water or kitchen areas
Do not cradle your handset. Studies reveal that the prolonged use of this item can lead to bodily discomfort, specifically on your neck, shoulder, and back.
Adjust the angle of your phone. When tilting your phone, you have a better and more comfortable view.
Keep away from using your phone during any storm (electrical storms, tornadoes, or hurricanes)
The socket-outlet should be easy to access by the user, meaning if you need to locate it very close to the user.
Only use the power adapters provided by Mitel.
The handset given to you by the MITEL providers can only use this for this specific phone. If you try to use this for any other model, it can potentially cause hearing loss in the event of a lightning storm.
Issues when troubleshooting:
Problem → Solution
Your Mitel 5330 IP Phone is not working → Contact, your provider
I have not been able to use some of the features that appear on this guide → Contact your administrator for more information.
I cannot change the time and date on my IP phone display → The system programs this automatically if the time and date are incorrect contacts your provider.
I hear in a distorted way → For audio problems, contact your provider.
I have a hard time programming speed dial numbers → Before programming any number, they must already exist on your contact list. You can store it with a station speed-dial.
With this, you should have a better understanding of what your Mitel 5330 IP phone can provide for you. For any further assistance or clarifications, contact us at any time.
Find us in the Atlanta area.