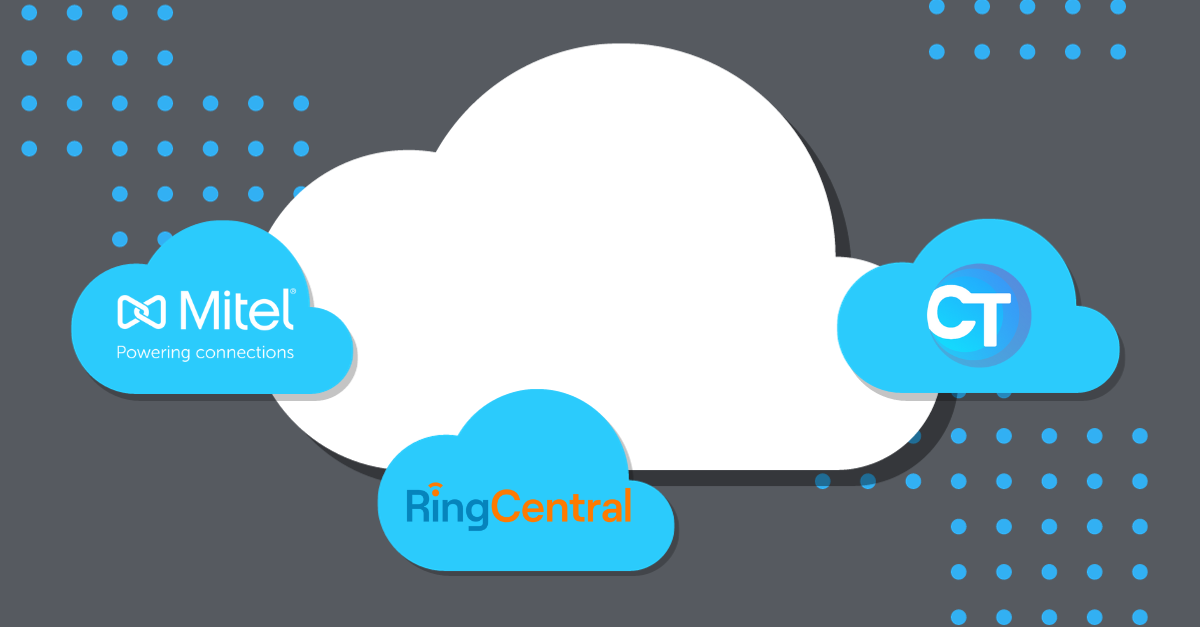 October 26, 2023
Top Benefits of Choosing Mitel Cloud with RingCentral over On-Premise Systems
Technology is on the fast track to growth, and modern cloud systems are now the go-to choice for companies of all shapes and sizes. With the cloud's scalability and flexibility, it's a no-brainer for those adapting to remote and hybrid work setups.

If you're still on the fence about moving from on-premises to the cloud, we'll help you understand why cloud communications are the way to go and how this partnership can smoothly transition you to RingCentral MVP's cloud solution.

So what's an On-Prem PBX?
Well, when your software is "on-premises," it means the servers are right there on-site. Mitel offers on-premises PBX phone systems, which require hardware installations and a dedicated IT team to keep things running. But in today's world, many companies prefer managing their IT remotely, especially during the hybrid era, and that's where cloud communications come into play.

For larger organizations or those making a ton of phone calls, on-premises PBX can be beneficial, offering flexibility for users and saving on calling costs through VoIP. However, these days, many companies are shifting to the cloud due to its expanded functionalities and versatility.

Now, what about Cloud PBX? RingCentral MVP is a cloud PBX solution, a virtual PBX accessed entirely online, no hardware setup or maintenance required – a real game-changer in terms of flexibility and convenience.

Cloud solutions are enticing because they free you from the hassle of upgrading or maintaining your systems.

Reasons why you should swap your on-premises system for a cloud PBX

1. No on-site hardware: Say goodbye to hardware installations and setup. With the cloud, you can start conversations as soon as you log in, resolving issues over the phone.

2. Easy integration with business apps: Check if your on-prem system plays nice with apps like Google Suite and Salesforce. RingCentral's cloud solution streamlines collaboration by seamlessly integrating with your favorite apps.

3. Unified solution: Tired of juggling multiple apps? The cloud offers messaging, video, and phone all in one platform on any device you prefer.

Ready to embrace the Cloud PBX?
The RingCentral and Mitel partnership will transform the way you work. Download our free guide below and get started on the MVP cloud journey with our team.