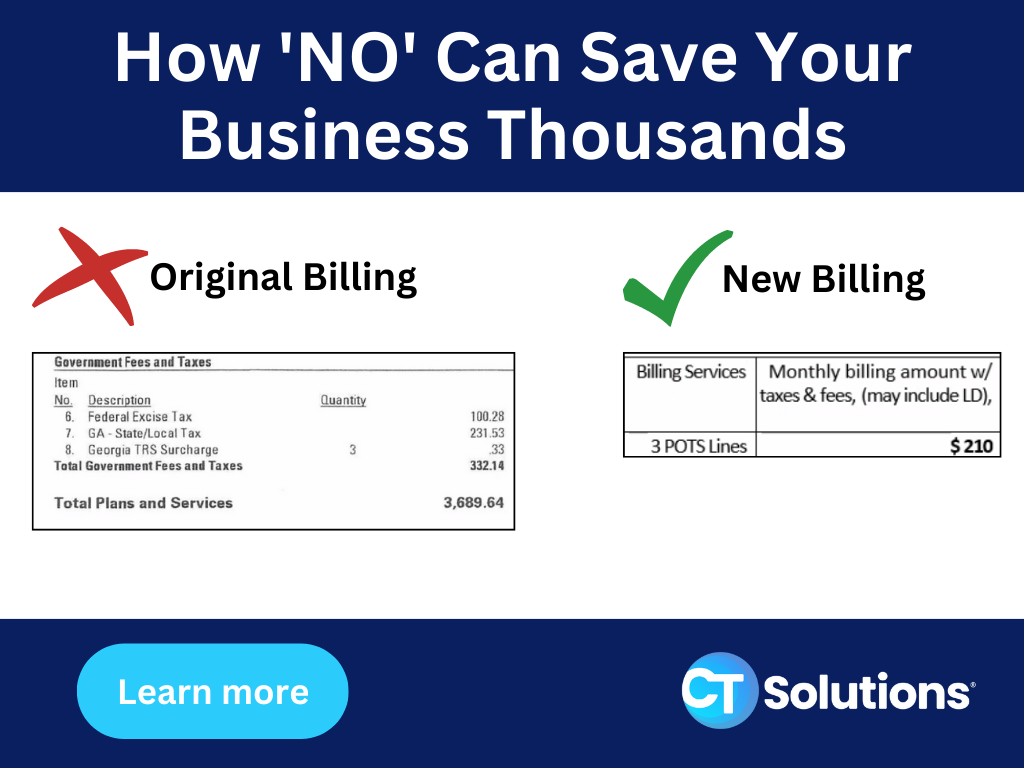 August 29, 2023
Unmasking Telecom Charges: How 'NO' Can Save Your Business Thousands
Rewind to a time not long ago, one of our customers in Education was grappling with an exorbitant monthly bill from their telephone carrier. The overwhelming burden of paying almost $21,000 per month left the school scratching their heads, wondering how such astronomical charges came about. The situation called for action, a proactive stance against the tidal wave of unjustifiable expenses.
Being introduced to their team with the intention of helping them install phones in each classroom for safety, they were unsure whether the pricing could even be fixed. Luckily, our team was able to examine their current bills and see the increasing billing rate over the years. The below image shows the difference in this company's original monthly billing for only one location, in comparison to their new one-location, monthly billing after our solution was implemented. Between all 14 locations, they ended up saving $18,000 per month without having to switch out any of their hardware and software.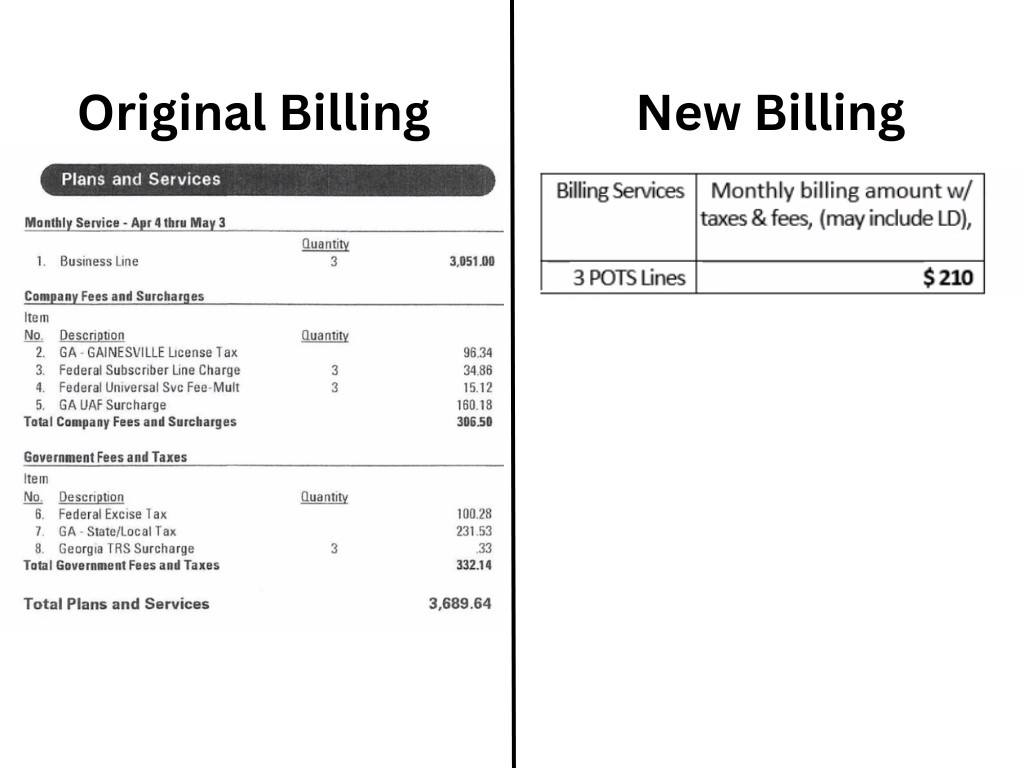 How saying 'NO' can save you money
Once our team audited the billing cycles, we realized the solution they had was not their biggest problem. The catastrophic issue boiled down to their carrier increasing their pricing over the years without transparency or a conversation. We quickly realized that our solution would not need a ton of tech visits for their hardware or any physical adjustments to their setup, but a conversation with carriers to find the most reasonable billing solution.
No tech visit, no cut over, no port - just a billing change.
It's a wake-up call about those sneaky hidden charges lurking in carrier contracts. You won't believe how many companies just roll along for ages, totally oblivious to the fact that they're shelling out way more than they should be. And why? Well, it's all thanks to confusing contracts that major carriers never seem to want to decode for their customers. Sometimes the fix is as simple as regularly reviewing your carrier contracts with an expert to prevent missing any fine print.
How to find help for your team
That's exactly why our team does what we do. We're all about diving deep into the whole setup – from funky software stuff to those puzzling bills – for every awesome customer who walks through our door. We're on a mission to lift the fog, and we're not stopping until everyone's got a clear view of what they're really dealing with. So, if you're feeling stuck in the telecom jungle, just know we're here to be your guide and get you out into the open. 🌟🔍📞