August 25, 2023
Why IT Decision-Makers Embrace Cloud Strategies for Competitive Edge
In a world where innovation and agility reign supreme, IT decision-makers are choosing to harness the power of the cloud. The advantages of cloud-based PBX systems extend beyond operational efficiency; they lay the foundation for sustained competitiveness. As the business landscape continues to evolve, embracing cloud strategies proves to be not just a choice, but a strategic imperative for those who seek to thrive in the digital age.
For IT decision-makers, a cloud strategy has emerged as an indispensable tool in their arsenal. A recent survey reveals that a staggering 82% of IT decision-makers strongly agree or agree that a cloud strategy is essential for maintaining competitiveness. RingCentral showed that the progression from on-premise systems are also affected by the decisions below: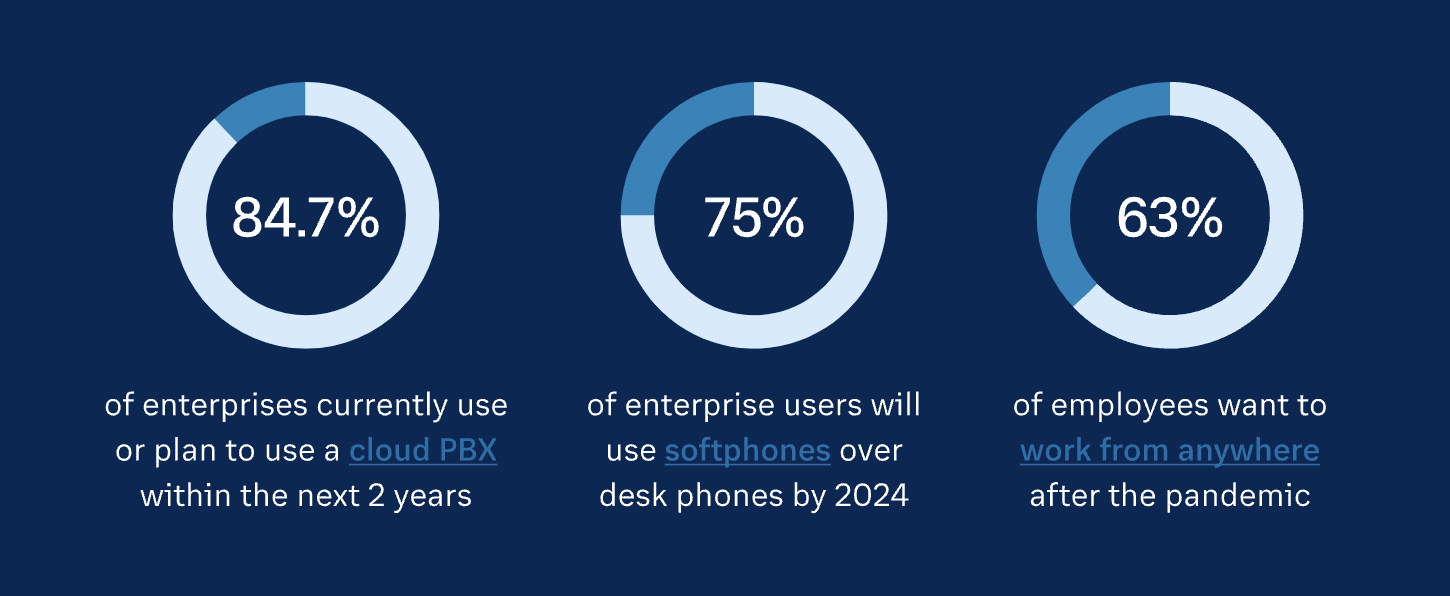 Embracing the Cloud for Business Transformation
The shift towards remote and hybrid work models has ushered in a new era of challenges and opportunities. Traditional on-premises PBX systems, once reliable, are no longer equipped to meet the dynamic demands of a dispersed workforce. Recognizing this gap, the partnership between RingCentral and Mitel has paved the way for businesses to transition to a cloud PBX solution, reaping the benefits of enhanced collaboration and productivity, regardless of location or device.
From On-Premises PBX to Cloud: 7 Compelling Reasons
The transition from on-premises PBX to cloud-based solutions is gaining traction, with an impressive 84.7% of organizations planning to migrate within the next two years. This paradigm shift is driven by a host of advantages that cloud-based PBX systems offer over their traditional counterparts. Don't fall short, download our full 7 step guide to make sure your team checks the boxes before switching.
Get your free 7 step guide