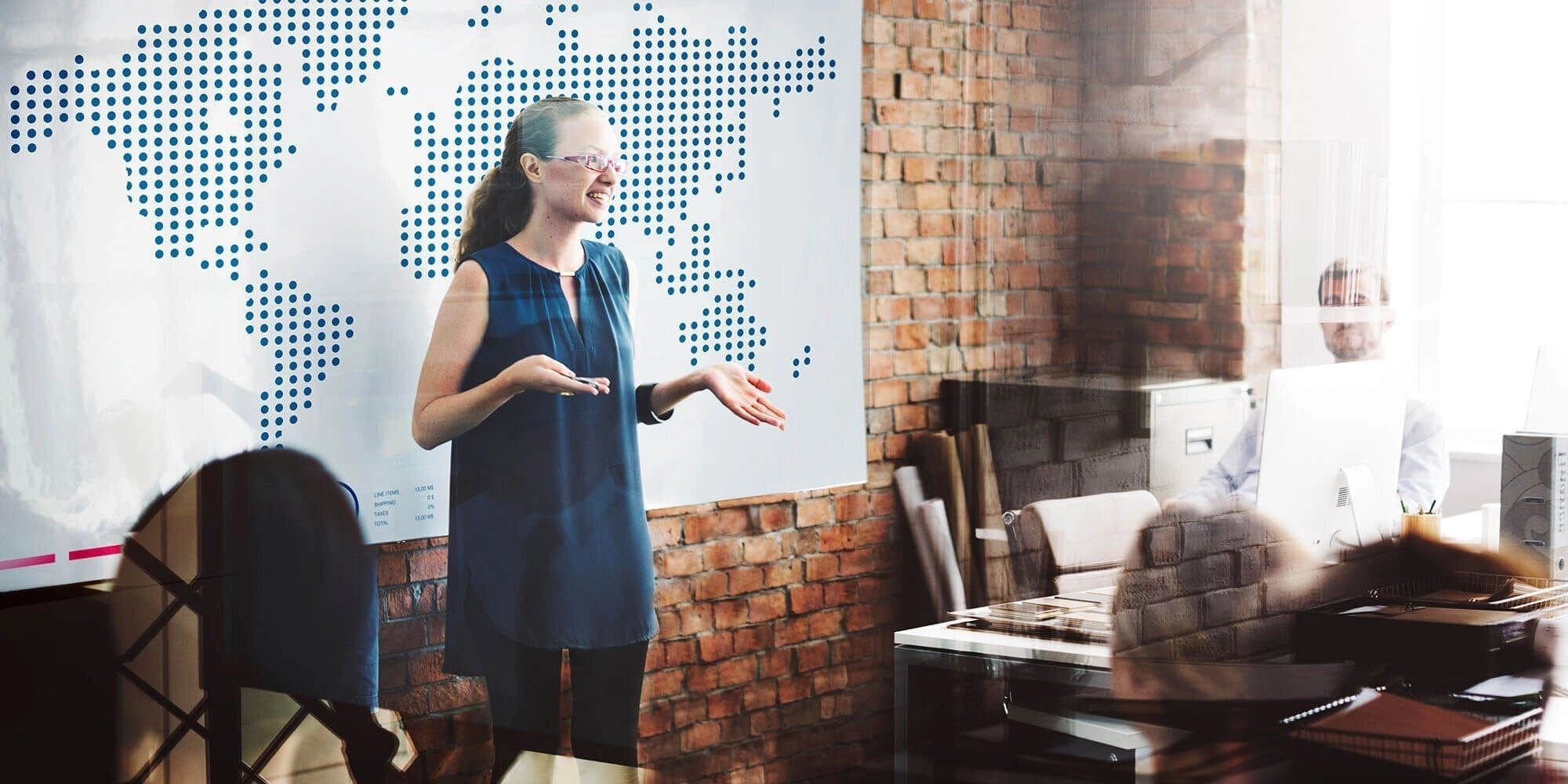 October 1, 2019
Why Mitel Cloud Communications Solution Named a Best Business Tool of 2019 by Newsweek
Newsweek surveyed 10,000 software users that ended up choosing Mitel Cloud Communications as one of the best VoIP tools for 2019. To be honored with this spot amongst a list of America's best business tools separated into 54 categories says a lot.
This survey consisted of evaluating these business tools under the scope of particular business criteria that most organizations valued when choosing a service. Those in charge of the study based their criteria on essential aspects for a company's success.
The awarded product known as the Mitel MiCloud Connect is a cloud-based VoIP strategy that scored high on rubrics such as service, security, and reliability.
All in all, the Mitel Cloud Communications was voted into the top three for VoIP tools. If you're interested in understanding why this service is a key asset for the growth of any organization, keep reading.
The Mitel MiCloud Connect
It's your all-in-one package that is a must-have if you want to excel in the realms of communications, teamwork, and having a properly functioning contact center service.
Built on Google Cloud, the MiCloud Connect allows you to perform the functions of various services from a single provider. Your organization is now empowered to perform at an A-grade level thanks to its easy-to-use user experience and unique service plans.
The Benefits
The MiCloud Connect combines communications tools such as the telephone, video conferences, instant messaging, and more to give your company an edge when it comes to organization operations.
This service will respond to every need in any department, so you don't have to rely on multiple sources.
Your organization gets the opportunity to select from a wide array of tools such as IP desk phones, web clients, and mobile applications. An intuitive user interface allows your employees to interact with projects and multitask without the hassle of installing various plug-ins and opening multiple programs at a time.
Implementing the MiCloud Connect service into your organization is so simple that it's practically plug-and-play.
The User Experience
Mitel MiCloud Connect merges traditional phone systems such as call transfers, extension dialing with instant messaging, video conferencing, and screen sharing — enabling you to be more efficient as an organization.
All of these helpful tools and features are integrated into a single source, allowing you to get more done in less time, void of any complications. Losing time by configuring features, loading applications, and syncing features is no longer your problem.
Not only does your productivity multiply, but the MiCloud Connect service also has security features to ensure that your system is always functioning at its best performance.
Client Experience
The MiCloud Connect Client is a hassle-free application at your service when needed and away from your workspace when not required.
A variety of features found within the client include:
Directory: Organize your contacts by name and number to place a call at the click of a button.
Status & Presence: Update your standing, so the workplace knows if you are available to collaborate on projects or not.
Recent and Missed Communications: You'll have a history of calls that will indicate if they were answered, canceled, or missed.
Calendar: Schedule meetings, coordinate events, and organize company projects.
Messaging: Interact with individual users or create groups for a constant flow of communication.
Continuous Service
All organizations deserve a service that will continuously operate without causing problems. Mitel is continuously working on applications focused on organizational sustainability and service. This is the reason why many assets are invested into maximizing a businesses' uptime.
MiCloud Connect is equipped with secure access layers to protect all software from any security violations.
Outstanding Customer Service
Mitel is a premium managed service, entirely owned by the company. Managing it themselves allows the company to quickly provide leading customer service and immediate access to any support department.
Whether it be technical questions, problem resolutions, or strategy building, Mitel has the answers for you provided by a panel of experts continually working around the clock.
A Business Tool That's Completely Worth It
There should be no more questions as to why the Mitel MiCloud Connect is one of the leading communications service tools in business this year.
No other service offers such an easy but efficient experience that puts your organization at the highest level when it comes to communications, project management, and customer service. CT Solutions understands this, proudly offering services to our clients in the Miami and South Florida area.
At CT Solutions, we work hard every day to provide you the best quality service and communication options for your business.
Please contact us to see how we can help your business grow.